Tattoo & Piercing Studio
Welcome to PattysArtspot! We are a tattoo and piercing studio that features local and hand-made artwork. Our goal is to be a community friendly business, and hope to make everyone who walks in our doors feel comfortable.
You will find an abundance of ideas, reference and help designing that perfect tattoo at PattysArtspot. You can participate in the creative experience by making your own artwork at one of our sketch pads.
Tattoos can represent individuality or independence. They create bonds between the recipients. They help us remember those who have passed and can represent hope in one's future.
GIFT CERTIFICATES AVAILABLE
Josh Herron is now taking appointments online via Square, Click Here.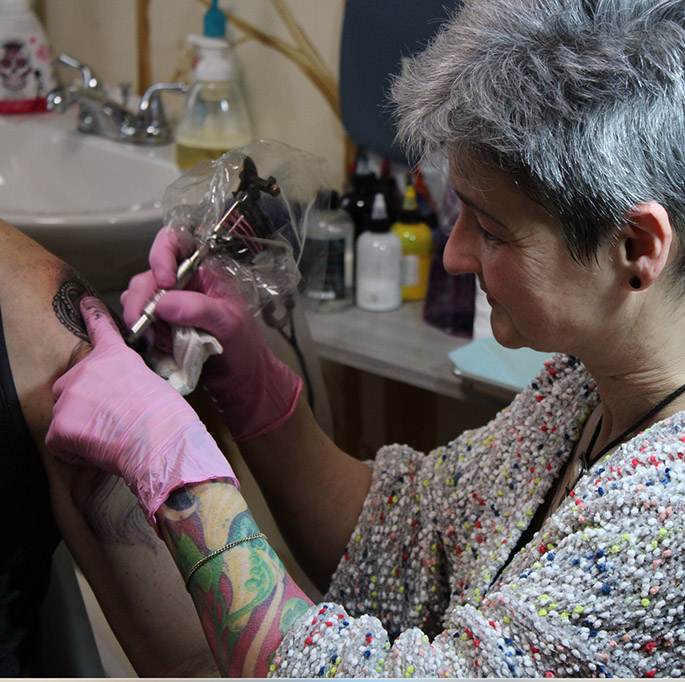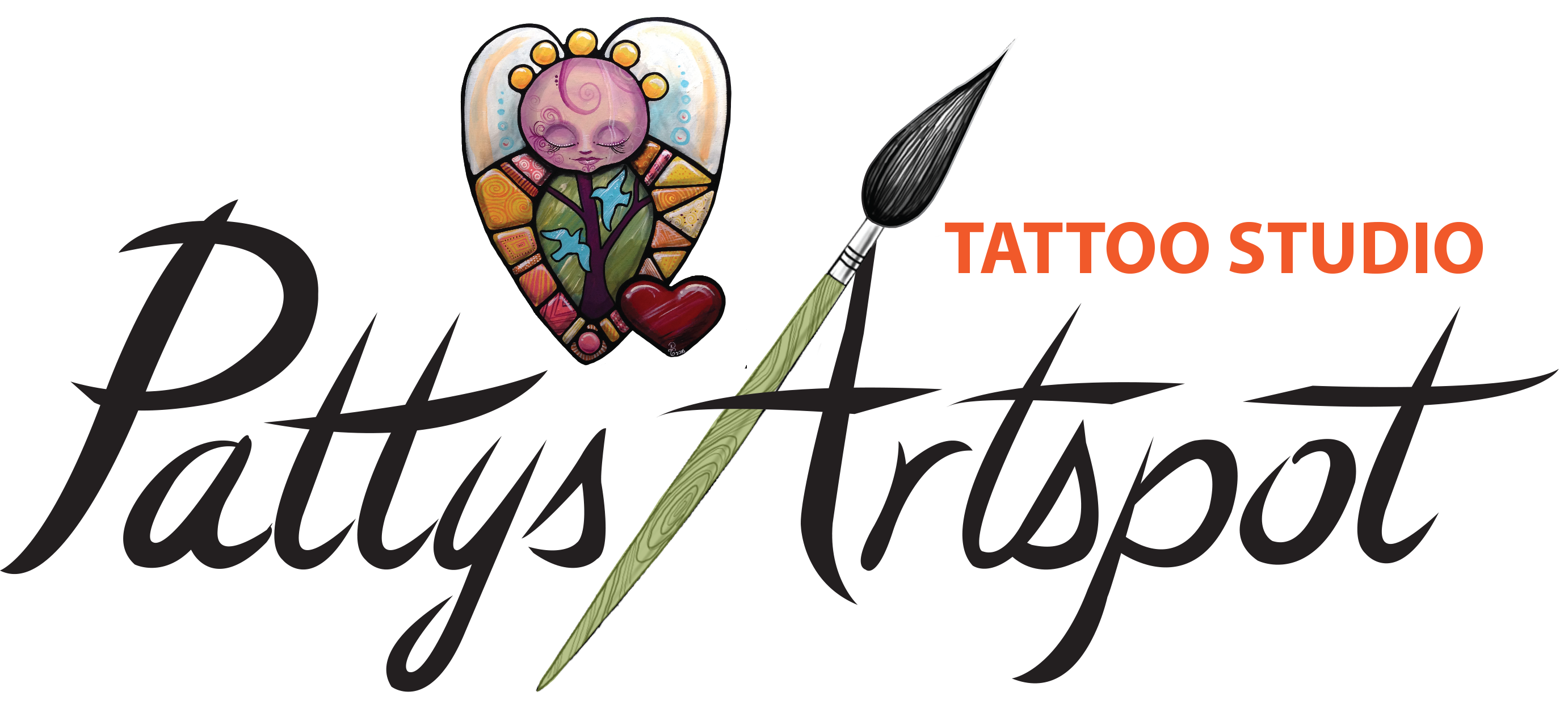 "Best of Morgantown" for seven consecutive years!
When contacting us for a tattoo, please answer the following questions:  1) Which artist? 2) How big a tattoo? 3) What body part? 4) Color or black work? 
Patty
Tattoo Arist
Painter
Jewelry Designer
Photographer
Paul
Tattoo Artist
Painter
Jake
Tattoo Artist
Painter
Brandon
Piercer
Body Modification
Josh
Tattoo Artist
Painter
Anna
Tattoo Artist
Wood Sculptor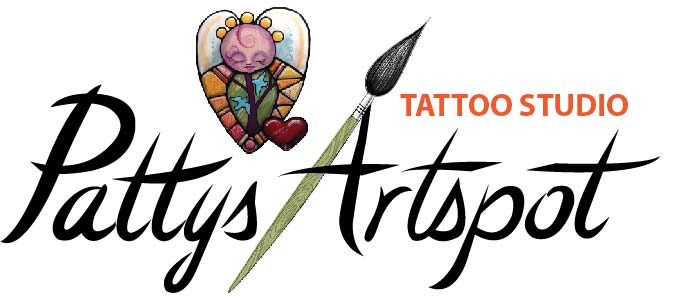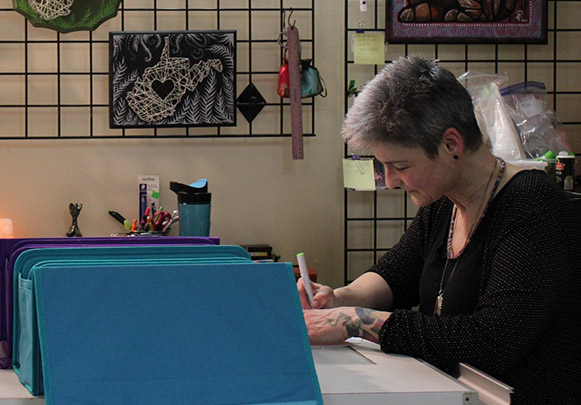 About
PattysArtspot is owned and operated by  Patty and Craig Colebank.  Craig is a Morgantown native, and Patty is an "import". They met at the tattoo shop (years and years ago), and made a life, and 2 beautiful daughters, together. It seems only natural that they should make a great business together, too.
At PattysArtspot, we strive to give the customer a fun, safe, exciting experience that leaves them with a beautiful piece of art (and great memories) for the rest of their life. All our artists have many years of experience on how to translate your idea into the perfect tattoo for you.
Call the Sabraton location at (304) 598-0190 if you want to set up an appointment with Patty or Josh. And, you can e-mail Jake or Paul directly if you want an appointment with them. Either way, once you set up an appointment, your artist will work to provide you a great tattoo and experience.
"Tattoos are as unique and individualized as the person choosing to get them. Having confidence that your artist is able to take your idea and turn it into a permanent artistic masterpiece is utopia. That's just what I have found at Patty's Art Spot. This group of skilled artists have left me in awe at their talents. Their facilities are clean, artists that are client centered and explain the process, quickly leave you with a sense of certainty that you chose the right place to go. To say that I have left satisfied is a huge understatement. They have far exceeded my wildest expectations. I cannot highly recommend them enough. This group of amazing artist's certainly deserve the best of Morgantown. I am constantly asked who did my work and where, and without hesitation I send them to Patty's knowing that they're in the best hands possible."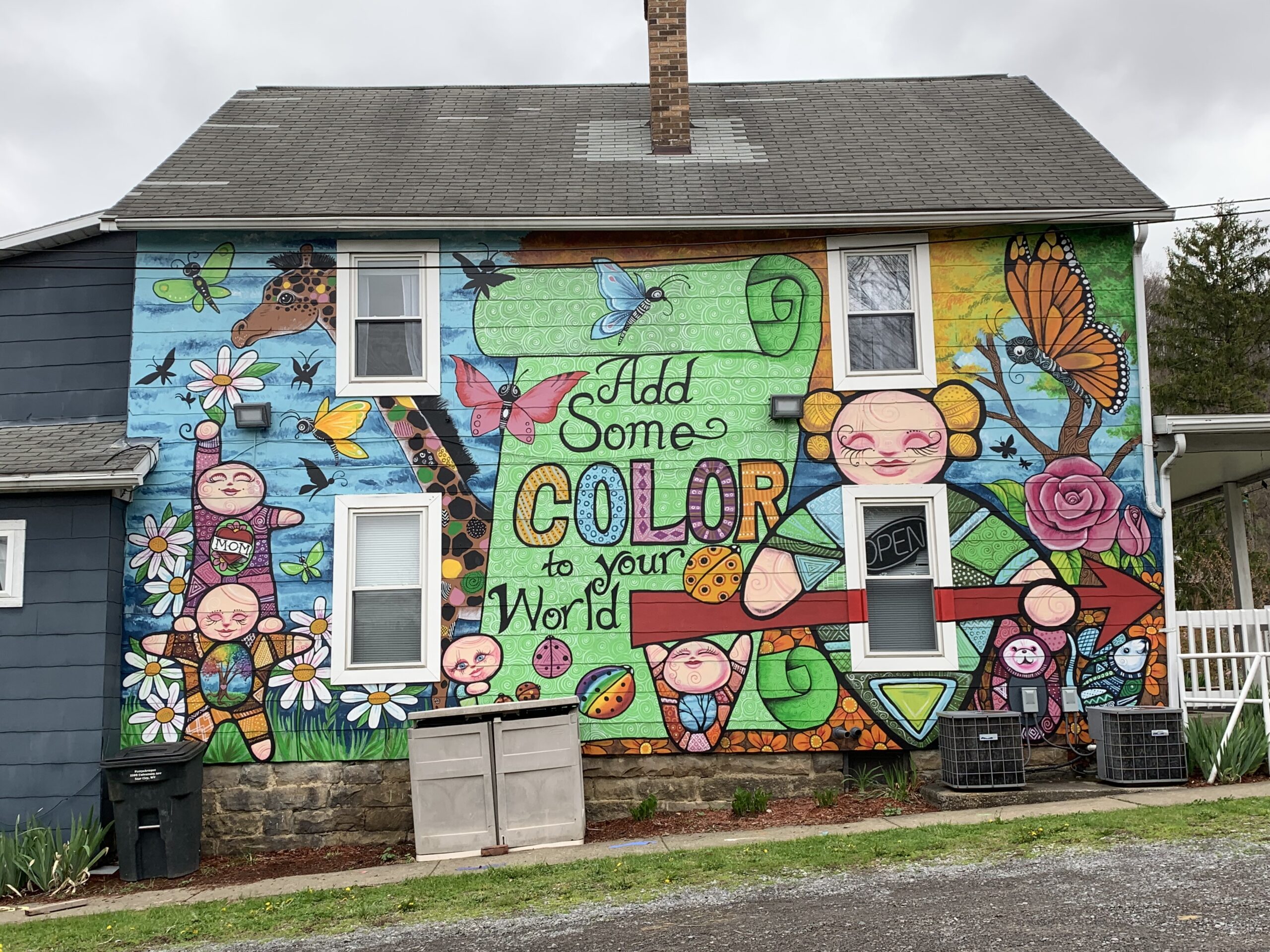 How to be a GREAT tattoo client
After 34 years of experience, this is how PATTY describes the perfect client. 
Do research ahead of time: know what you want, where you want it, how big and whether you want names, dates, or other text.

Check out all our artists on the website:

www.pattysartspot.com

 

to see who you want to do the work (who's style fits the vision of the finished piece)

Call the shop of the artist you want to do the work– for availability AND to make an appointment.

Send the artist all the reference materials (or a very accurate description of what you want). Let them know where (right bicep, left shoulder, back of calf, etc.) and size (1/2 sleeve, 50cent piece, fill the whole chest, etc.)

Approve the drawing, so when you walk in, your pattern is ready for you (and we don't waste "tattoo time" drawing). Check accuracy of spelling, dates and orientation.

Come at your appointment time.

Discuss price before the procedure begins.

Take care of your tattoo, as it is your responsibility once you leave the shop.